T4 – Department of Veteran Affairs
T4 is an Indefinite Delivery/Indefinite Quantity (IDIQ) multiple award task order contract. Services include technical, systems engineering and other solutions encompassing the entire life-cycle of a system including, but not limited to: Program management and strategy planning, systems/software engineering, enterprise network, cyber security, operation and maintenance, and IT facilities. Oxford Government Consulting is a subcontractor to CACI, Inc.
GSA – IT Schedule 70: GS-35F-0398Y
Oxford can work with the Government to provide a variety of Management Consulting and IT Services through our multiple award GSA IT Schedule 70. Services include: management consulting, desktop management, programming, information assurance, data conversion, systems analysis, network management, and systems development services. Click here to view our company schedule listing on the GSA Advantage website.
VA – Center for Veterans Enterprise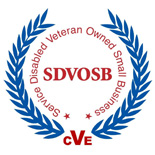 Oxford is a certified Service Disabled Veteran Owned Small Business (SDVOSB) and a member of the Veterans Business Database at www.vip.vetbiz.gov. Oxford is eligible to participate in the Veterans First Contracting Program at the VA, and is working to obtain SDVOSB set-aside vehicles at both the VA and DHS in 2014.