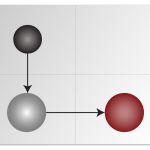 Oxford's Public Sector consulting practice is focused on providing CIO Advisory Services to a broad portfolio of Government clients that are driven to perform in a constrained fiscal environment. CIO budgets will continue to be limited by sequestration and long-term budget deficits. Oxford continues to provide Departmental value to our Federal cabinet level agencies by delivering business driven Strategic Business Management consulting services to our clients.
Have Oxford establish a "Strategic Business Management Office" within your CIO organization. Oxford's role in supporting your organization is focused on improving and enhancing the alignment between business and technology across the Department to improve program–performance. Oxford drives the business mission of the Agency by strategically enhancing business operations and the achievement of performance outcomes through the implementation of IT modernization initiatives, pursuing common shared business services, and ensuring the Agency's IT investments and initiatives are aligned, managed, and focused on adding business value to achieve business mission success.
In support of achieving this, Oxford leverages its intimate knowledge of Agency's operations, technology expertise, management consulting, and program management practices to provide strategic direction and planning to the CIO in matters relating to enterprise investments, investment selection, investment governance, enterprise architecture, and program management. As part of Oxford Strategic Business Management operations, Oxford consultants also provide comprehensive Agency response for all stakeholder issues required by GAO and OMB.
Centralizing strategic business management functions has the benefit of leveraging senior subject matter expertise most effectively, while providing transparency and consistency across a wide variety of policy and technology discussions within the Agency. The overall result is increased OCIO effectiveness and technology control across the Agency as a whole. Policy topics and artifacts managed by Oxford include: IT Strategic Plans, EA Roadmaps, Cloud Computing Strategies, Mobility Strategies, Shared Services Strategies, and Strategic Business Investment Committees.
What We Do…
We draw on Federal experience across Departments and technologies to help solve Governments most complex IT challenges. More than 50% of our work is done in the context of major transformation in the business or in IT. We bring a full range of IT capabilities to a variety of IT business situations, including:
IT Strategy Development: Information technology helps Government transform themselves and grow their business. Oxford helps clients identify the optimal future state of IT, aligned with business needs, and then works with them to develop a blueprint for implementation.
IT Performance Improvement: Underperforming IT hurts business performance. Oxford works with Government to reduce costs, and develop cloud and shared service strategies that meets mission needs, redesigning the organization, and ensuring a cost-effective IT investment portfolio that supports innovation to deliver breakthrough IT performance improvements.
IT Project Effectiveness: Oxford helps clients maximize the business results of major IT initiatives, including turnaround or troubled programs. We help executives evaluate the case for investment, set up projects for success, and ensure they capture value when implementing new systems and programs. We insure integrators are delivering value and held accountable to meeting milestones objectives, via structured and controlled PMBoK based IT project management office activities. Troubled programs are turned around or terminated.
For each client engagement, we bring the consulting expertise and tools to help the Government navigate each specific business situation. Oxford has worked effectively to streamline and modernize our Federal Clients IT planning activities. Let Oxford's Technology and Management Consultant's power your organization's Information Technology Strategy!