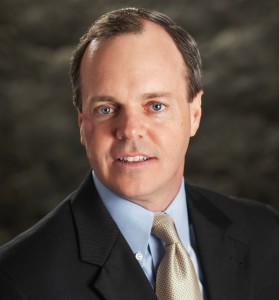 Gregg G. Kelly | President and CEO
Gregg G. Kelly is the Founder, President, and CEO of Oxford. The company has been built to embody the positive aspects of small business, and strives to provide career opportunities for veterans of our armed forces. As the CEO and President of Oxford, Gregg is an experienced professional with expertise centered on management consulting and the delivery of Chief Information Officer services. Oxford's core support and delivery practice specialization has been built on Gregg's experience, which includes: IT strategy, software engineering, system development management, enterprise/security architecture, capital planning and investment control, IT security, project management office support, and document management services. Gregg holds an M.S. in Software Engineering from Oxford University, a B.S. in Computer Science from Baylor University, and is a certified Project Management Professional. For the majority of his military career, he served as a United States Coast Guard aviation officer, serving as a USCG HH-60J helicopter pilot (aircraft commander), and also had the distinction of serving as a Royal Air Force liaison/exchange officer on the Sea King HAR Mk3 (aircraft captain) in support of search and rescue, national drug, and security policies.
---
Career Highlights
Oxford Government Consulting, President and CEO: Founder and principal consultant for service disabled veteran owned business. Leads management consulting, business operations, and business development activities for growing 130+ employee management consultancy practice and company.
Exeter Government Services, Director – CIO Services: Led the development and support of Exeter's management consulting practice as it related to the engagement and delivery of CIO support services.
Unisys Corporation, Senior Manager: Technical lead supporting the Transportation Security Administration's enterprise and security architecture multi-million dollar contracts.
Booz Allen and Hamilton, Associate: Lead IT strategy consultant and project manager. Co-authored DOT's Preliminary E-Government and IT Strategic Plan, authored DOT's CPIC Implementation Plan. Authored DOL's System Development Life Cycle Management Manual (V2.0).
USCG, Strategic Business & Capital Planning Consultant: Developed USCG wide strategic business and capital planning policy for global maritime portfolio. Instrumental in assisting the Office of the Chief of Staff in establishing the Coast Guard's first Agency Capital Plan.
Royal Air Force, Liaison/Exchange Officer: Sea-King Aircraft Captain.
USCG, Aviation Officer, Information Resources Manager: HH-60J Aircraft Commander.
NBS America Inc., Sr. Software Engineer/Team Program Leader: Led U.S. software development portfolio. Responsible for project and software development of $150M/year consolidated NBS.
---
Areas of Expertise
IT Strategy

Software Engineering

Project Management

Enterprise Architecture

Capital Planning Investment Control

Project Management Office Support

Public Affairs

IT Governance

IT Security

Software Development Life Cycle Management

International Relations

Military Aviation
---
Industry Expertise
Federal

Military

Commercial

International

Federal CPIC Forum, Executive Board Member

Think Forward Consulting, Advisory Board Member
---
Certifications
Project Management Professional – PMI
---
Education
M.S., Software Engineering, Oxford University

B.S., Computer Science, Baylor University